If you're planning to pursue a degree program in Memorial University in Canada, well, this is a good choice. The university is one of the universities in Canada with a relatively cheap tuition fee. Memorial university offers very competitive funding packages for international graduate students in eligible research programs.
It is one of the largest universities in Atlantic Canada. The largest of four campuses is located in Newfoundland and Labrador's capital city, St. John's. 
Memorial University of Newfoundland, or MUN, is a comprehensive university based in St. John's, Newfoundland and Labrador, Canada.
Applying For Admissions
Applying to Memorial is as easy by following our three steps to apply. For details on the documents and grades you will need, check our general admission requirements. English is the language of instruction at Memorial, so we do require proof of English proficiency. If you don't meet the English requirements, we have English as a second language programs where you can improve your English abilities to reach a level necessary for general admission.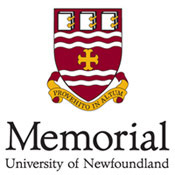 Tuition Fees
TUITION (30 credit hours)

 

Newfoundland




and Labrador




Students

Other Canadian




Students

International




Students

2017 – 2018

$2,550

$2,550

$8,800

Effective Fall 2018

$2,550

$3,315

$11,440
SOME OTHER FEES:
Campus Renewal
$500
Student Services Fee
$100
Students' Union
$118
Recreation Fee
$120
Books and Supplies
~$1,500
Health Insurance
$312 (Canadian students, includes dental)
$414 (international students)
Study/Work in Canada
Most programs comes with CO-OP. Memorial ranks very high in cooperative education programs. Several programs offer students the opportunity to pursue paid, work placements as part of the degree program. Beyond that, there 're part-time job programs designed specifically to fit between your academic schedule.
After graduation
The Government of Canada allows international students who are graduates of Canadian universities to stay in country and work after graduation. There is also the possibility of immigrating to Canada after completing your program.
For more information on applying for a postgraduate work permit and immigration advising offered by Memorial, please visit the Internationalization Office website.
Comments
comments